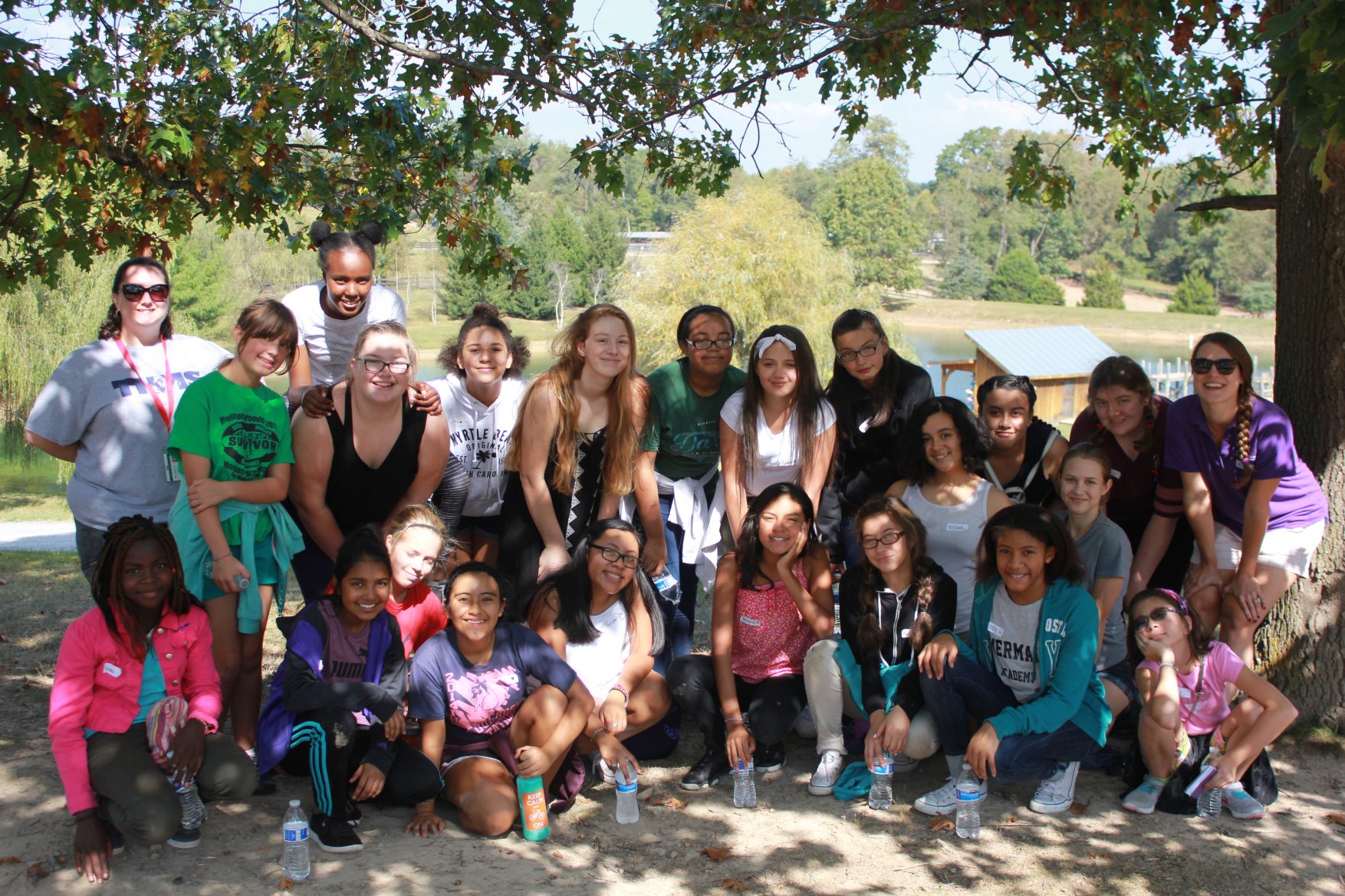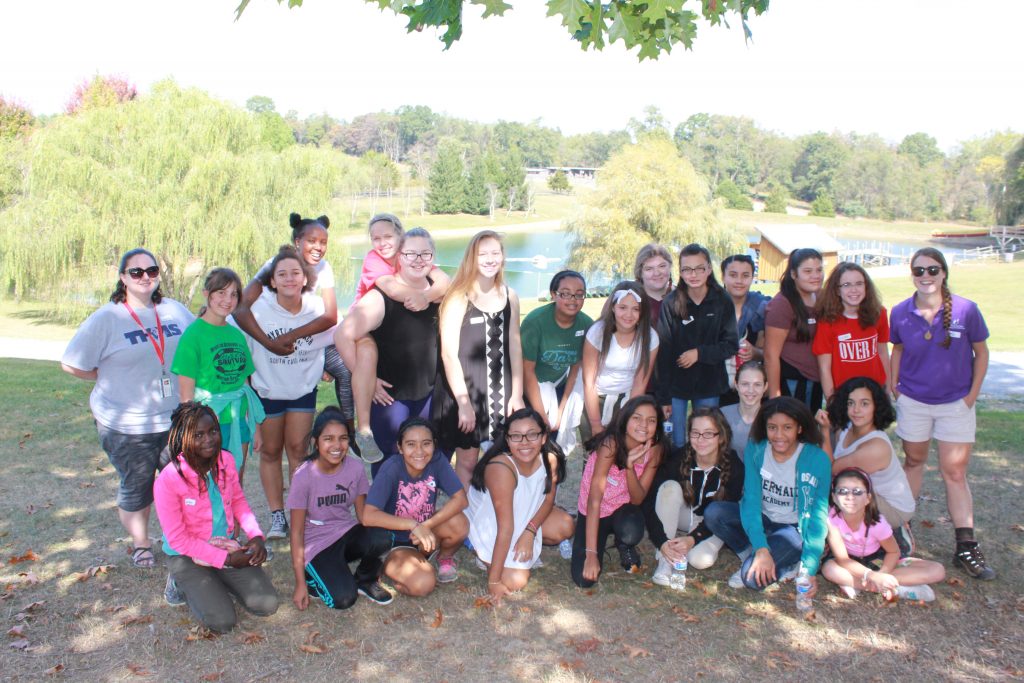 Merck, through the Merck Foundation, has continued its support of youth facing adversity with a $30,000 Neighbor of Choice grant to Big Brothers Big Sisters of Harrisonburg-Rockingham County. Merck has provided a total of $85,000 in grant funding to the local Big Brothers Big Sisters agency since 2014. The funds will support the continuation of the Young Women's Leadership Project (YWLP), a collaborative project between Big Brothers Big Sisters, Camp Horizons, Harrisonburg City Public Schools, and faculty at James Madison University (JMU). The YWLP, funded by Merck and private donations, is aimed at empowering at-risk middle school girls to develop self-confidence and become aware of their leadership skills and opportunities.
The project enrolls 26 seventh and eighth-grade girls at Thomas Harrison Middle School identified by school counselors as showing the potential for leadership. The girls will participate in weekly, out-of-school group learning opportunities and will also be matched in a one-to-one mentoring relationship with an adult female. The curriculum includes activities focused on healthy behaviors and relationships, self-esteem and self-expression, career exploration and leadership. The project culminates in a week-long summer camp at JMU.
"We are thankful to the Merck Foundation for continuing their investment in the positive development of local youth," said Lindsey Douglas, Executive Director of Big Brothers Big Sisters. "With the help of our partners, we are thrilled to be able to continue to offer this opportunity to young women in our community and help them stay on a path to reach their full potential."
The project seeks to address growing challenges faced by at-risk adolescent girls in the Harrisonburg community which include substance abuse, a high drop-out rate, and a teen pregnancy rate that is nearly three times the state average for girls ages 15-17.  Big Brothers Big Sisters will employ its evidence-based, high-quality mentoring model to inform the development of the project and ensure positive outcomes for the young women enrolled.
As an affiliate of Big Brothers Big Sisters of America, the nation's premiere donor-and-volunteer supported youth mentoring network, the local agency served 611 children in 2016 by matching them in professionally supported, one-to-one mentoring relationships with caring adults.  Research shows that children with a mentor get better grades, avoid risky behaviors, have higher self-confidence, form more positive relationships, and set higher goals for themselves.
About Big Brothers Big Sisters
Big Brothers Big Sisters of Harrisonburg-Rockingham County is a youth-services organization that pairs adult mentors in professionally guided, one-to-one matches with children facing adversity.  As an affiliate of Big Brothers Big Sisters of America, the nation's largest donor and volunteer supported mentoring network, the organization holds itself accountable for children in the program to achieve positive, measurable outcomes through research-based methods.  Among other improvements, local evaluation data shows that children served progress academically, avoid delinquency, and experience increased self-confidence.  Founded locally in 1976 as an outreach of Trinity Presbyterian Church, the organization is the largest Big Brothers Big Sisters agency in the state of Virginia, serving 611 youth in 2016.  For more information, please call 540.433.8886 or visit www.bbbshr.org.
About the Merck Company Foundation
The Merck Foundation is a United States-based private charitable foundation established in 1957 by Merck & Co., Inc., one of the world's leading research-driven heath care companies.  It is funded entirely by Merck and is the company's chief source of funding support for qualified non-profit charitable organizations.  Since its inception, the Merck Foundation has contributed more than $829 million to support initiatives that address important societal needs in a manner consistent with the company's overall mission to help the world be well.  To learn more about Merck's corporate responsibility framework and initiatives, visit: https://www.merck.com/about/corporate-responsibility/home.html.