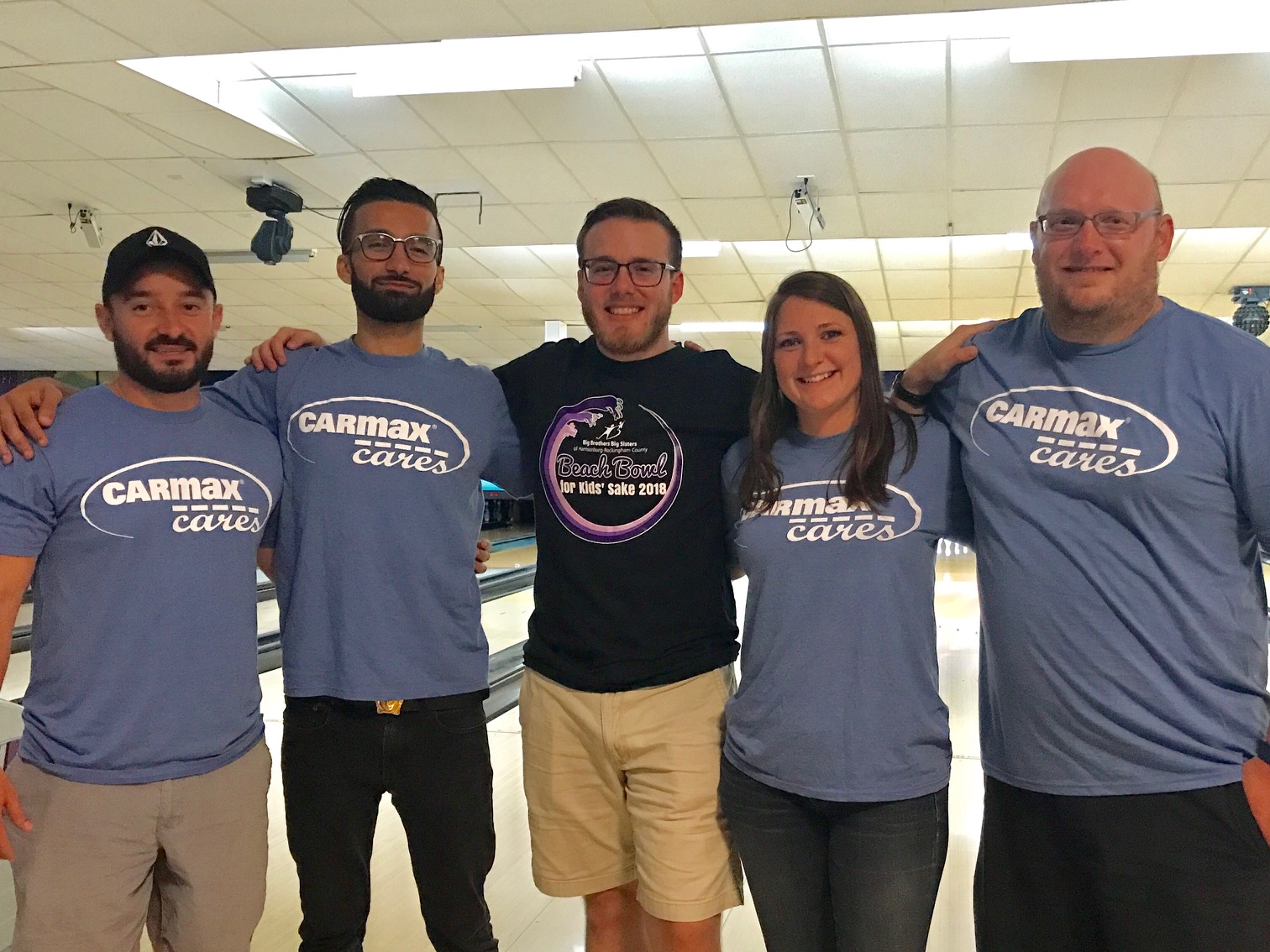 We are grateful to CarMax for making a difference in our community through their partnership with Big Brothers Big Sisters of Harrisonburg-Rockingham County.
CarMax, through the CarMax Foundation, has invested $12,000 to support local youth since 2014.
In 2014 and 2016, CarMax provided $5,000 CarMax Cares grants to our school-based mentoring program.
In each for the last two years, CarMax has also organized two employee Bowl for Kids' Sake fundraisers, separate from our main, annual event. With the help of matching grants through their Volunteer Team-Builder program, CarMax associates raised $1,000 at each event.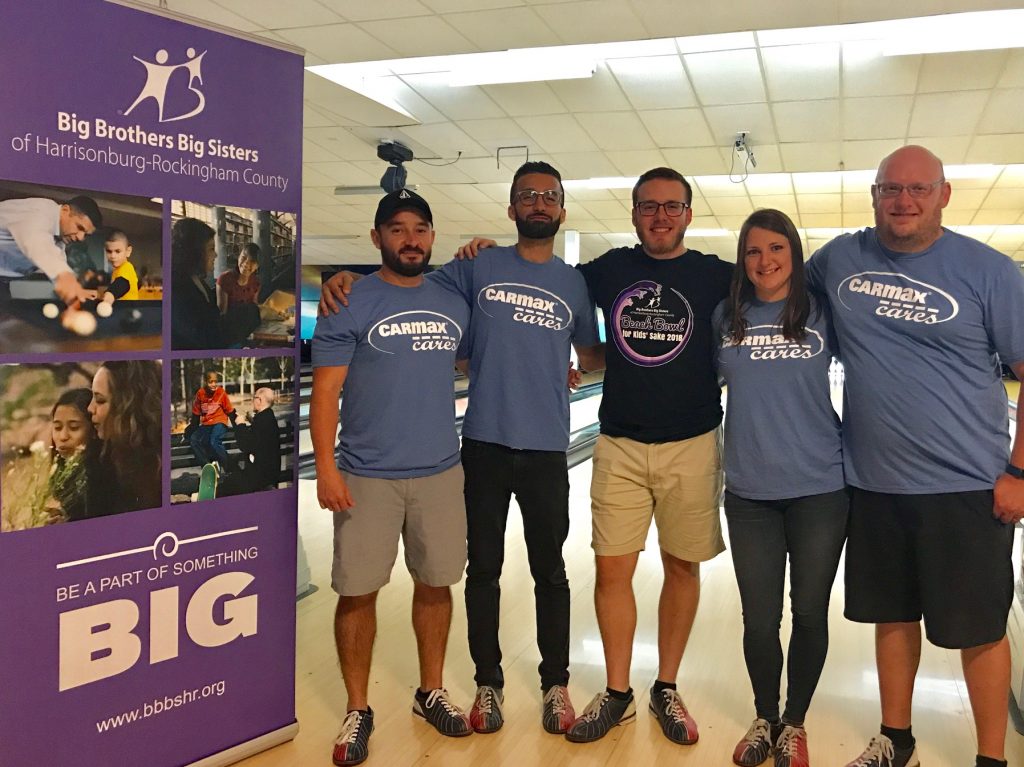 A BIG thank you to CarMax for helping to build a stronger community by ensuring that more children in our area reach their full potential.
About the CarMax Foundation

The CarMax Foundation seeks to improve the communities in which our Associates live and work.
The primary way we invest in local communities is through our Volunteer Team-Builder program. When five or more associates volunteer together with a qualifying nonprofit, the organization may also be eligible to receive a donation from The CarMax Foundation. Participation in these service activities is determined by each CarMax location.
In addition to the Volunteer Team-Builder program, we support high-quality programs in the areas of education, youth leadership, and children's healthy living through our larger grant program. Organizations providing services in the Richmond, VA area may apply for this funding via our Home Office Giving program in the early fall. Learn more: https://foundation.carmax.com/grants.html