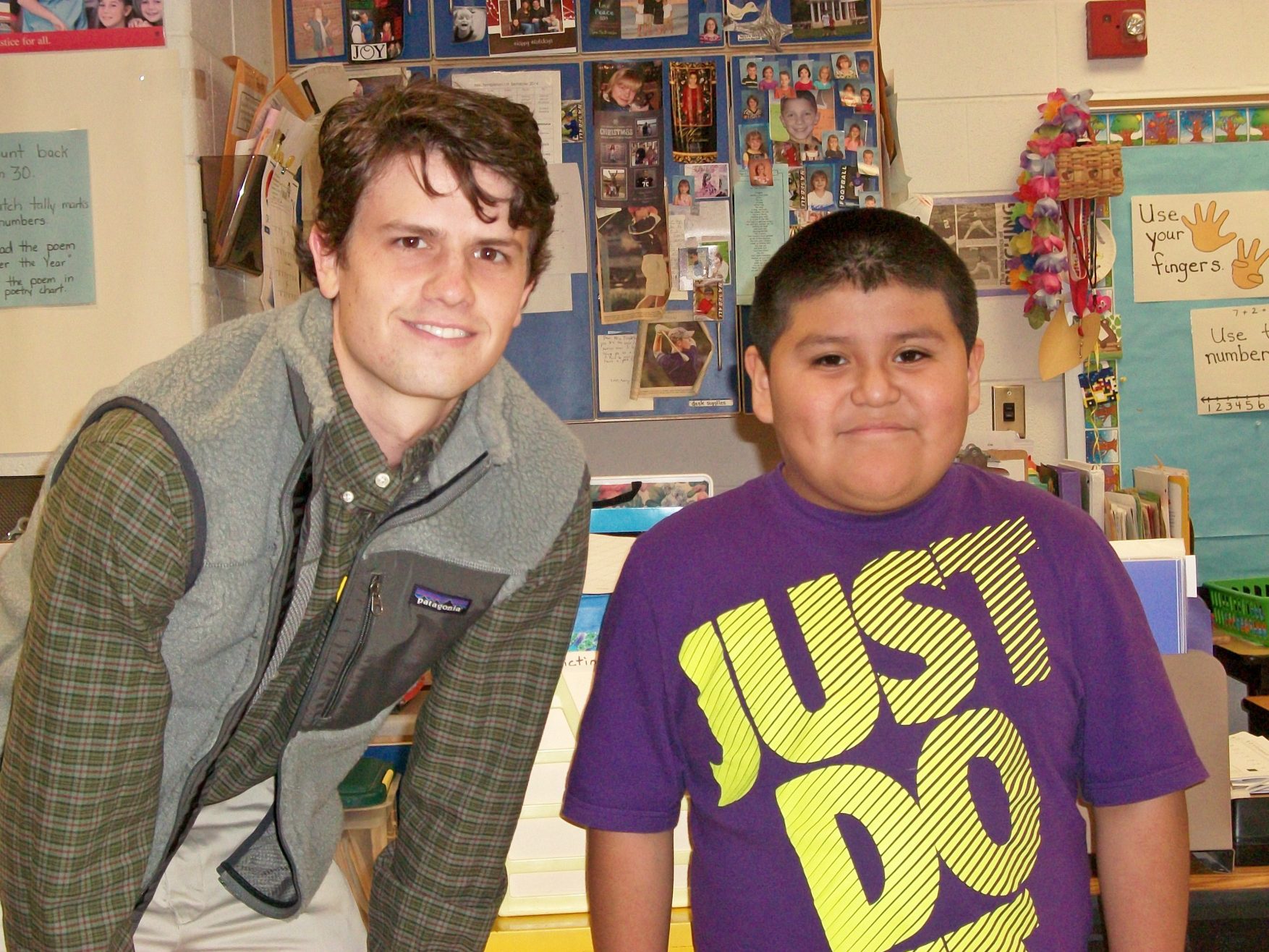 Big Brother Abe Barksdale & Little Brother Cris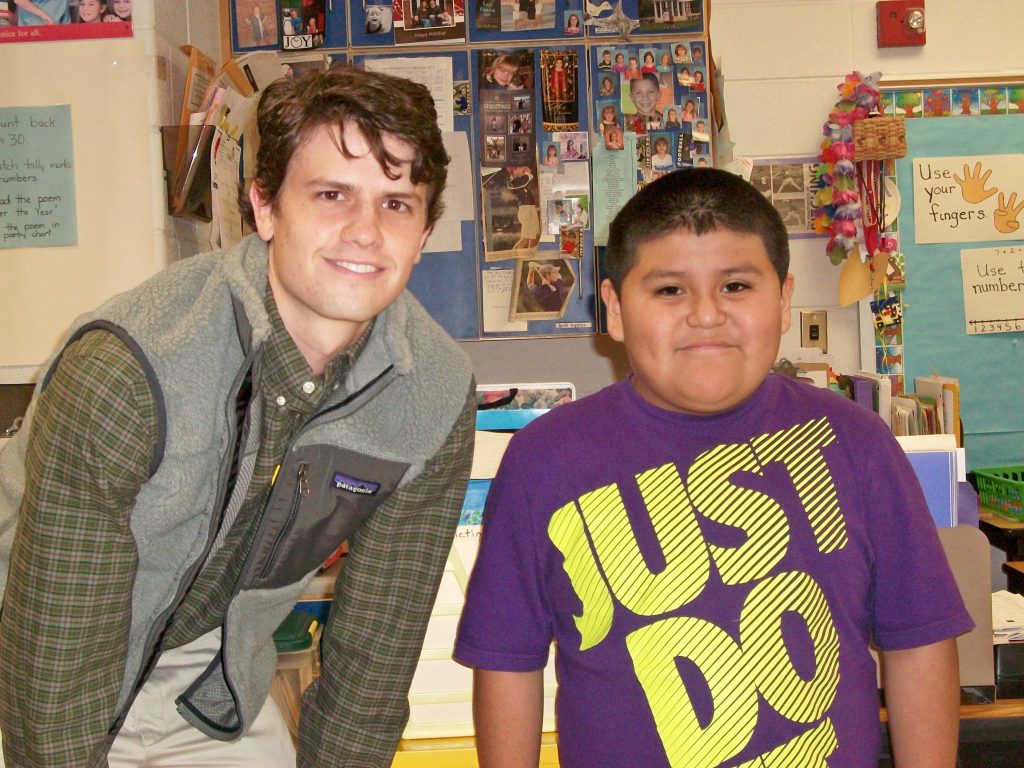 Little Brother Cris was matched with Big Brother Abe in our Enhanced School Based Mentoring program (ESBM) in January 2015. The ESBM is a component of We Read to Succeed. We Read to Succeed is a community-wide initiative, led by United Way of Harrisonburg and Rockingham County, designed to ensure that more students in Harrisonburg and Rockingham County are reading at grade level by the end of third grade.
Third grade marks a critical transition when students move from "learning to read" to "reading to learn". Students who are reading below grade level in third grade face gaps in their ability to gain new knowledge. This places them in extreme danger of struggling in later grades and at a much higher risk of dropping out.
When they were first matched, Cris was in second grade and struggling to catch up to grade-level reading. Throughout their match, Abe has taken great care to weave literacy support into the natural process of building their relationship. Abe has helped Cris become a stronger, more confident reader while gaining his trust and friendship as a mentor.
"By asking Cris to engage in conversations with me, I encourage him to reinforce his grammar and English," explains Abe. "[Cris] talks about the weekend, his interests, and, most importantly, sharks. Through our conversations, I have seen great improvement in Cris' spoken English and his reading ability."
During one of their visits, Cris was experiencing a challenging family situation and Abe noticed that he was visibly upset. To take his mind off the situation, Abe took Cris to the Scholastic Book Fair that was taking place at Cris' school. Together they found a couple of books for Cris to read. Abe used the experience to remind Cris about how practicing his reading and doing his best in school would open doors for him down the road.
"I could see the sheer joy in his eyes when he got new reading material," said Abe. "It was a great opportunity for me to let Cris know the opportunities he has."
The mentoring experience has also made an impact on Abe's life. Like many of our Bigs who are college students, Abe sees the match as a chance to give back to our community during his time here and leave a lasting impression on a local child.

Often the most meaningful learning takes place in subtle ways when we aren't even aware that it is happening. It doesn't take big changes or grand gestures to make an impact as a mentor. By simply finding common ground, Bigs like Abe lead with friendship, provide guidance, and sow seeds of great potential in the lives of their Littles.