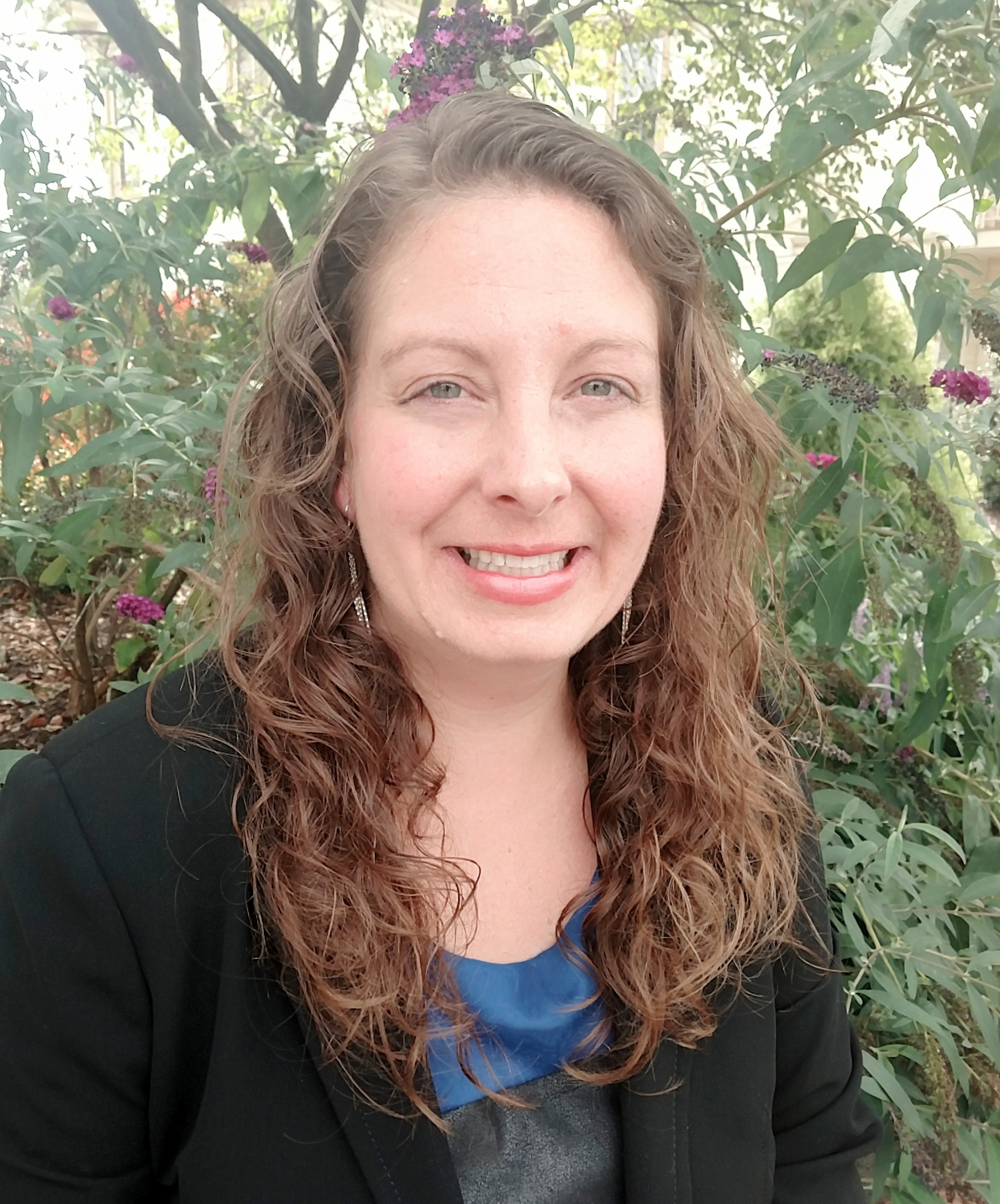 The Board of Directors of Big Brothers Big Sisters of Harrisonburg-Rockingham County [BBBSHR] is pleased to announce the promotion of Assistant Director Lindsey Douglas to the position of Executive Director. Douglas succeeds Sue Totty who retired July 1 after leading the agency since January 2011.
Douglas began with the agency as the Volunteer Recruitment Coordinator in May of 2010 and moved into the Resource Development Director role in October of the same year. In June 2016, she was named Assistant Director.
"We are excited that Lindsey has stepped into this leadership role," said BBBSHR Board of Directors President Jean Hieber. "Her extensive work with our partners and investors combined with her program knowledge and passion for service make her a natural fit for this position."
Prior to her work with BBBSHR, Douglas served as the Family Partnerships Director for the Head Start and Early Head Start Programs administered by the Southwestern Community Action Council, Inc. in Huntington, WV. She also spent 10 years in hospitality management with Boston Beanery Restaurants, Inc. as a General Manager, Opening Coordinator, and multi-state Marketing Director.
Douglas holds a B.S. in Kinesiology, with a concentration in Health and Physical Education and a Minor in Coaching, from James Madison University and a Certificate of Nonprofit Management. She was the recipient of the Big Brothers Big Sisters of America Margaret Slack Memorial Award in 2013 for professional excellence, awarded annually to one professional among all BBBSA affiliates. She has also been an engaged member of the Association of Fundraising Professionals Shenandoah Chapter, serving as president for the last 2 years, and serves on the steering committee of the local Alliance for Nonprofit Partnerships.
Douglas resides in McGaheysville, Virginia with her husband, John, and 4 children.